1,828
Book
* 13.10.15 Point
May differ from actual colors pictured above wearing a little. Please see the product pictures below color. Also, if you have any concern, please feel free to contact.
Height approx. 152 cm turquoise use: check the code
May differ from actual colors pictured above wearing a little. Please see the product pictures below color.
Click the thumbnail of the right can check for more coordination.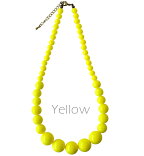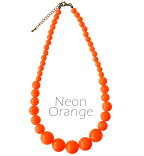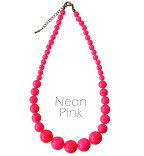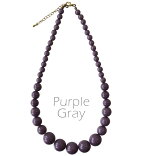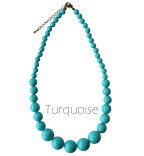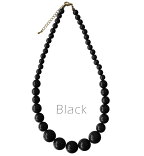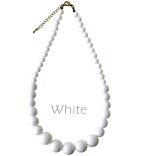 Size
Beads: "maximum" diameter 1.8 cm? s minimum."approximately 0.8 cm in diameter
Length: approximately 48-52 cm (adjustable adjustable)

Material
Acrylic
Production country
Made in Korea
Color
Yellow (Light lemon yellow)
Neon Orange (Orange color)
Neon pink (Fluorescent color dark pink)
Blue (Dark Navy Blue)
Purple grey (Purple shade of gray)
Turquoise (Bright turquoise blue)
Black (Black)
White (Low-light yellow off white)
* Hardware color antique gold is all.
Points to note
• Production time through individual differences such as color blurring some.
• Is the accessory made carefully handmade warmth. Dent occurs during processing. Please order on the note may each differ in size and shape.
▼ may beads found masses of small scratches, dents, or dyes, etc.. Please advance order please.