May differ from actual colors pictured above wearing a little. Please see the product pictures below color. Also, if you have any concern, please feel free to contact.
Height 161 cm ivory use: check the code
Long necklace combines the bright Milky color and clear color stitching. This glow is always code Ka points. Quite a short size double wrapped around long sides so that it is possible.
Perfect for a simple dress or sewn accents. From dressing up it just tramping and volume of accessories is strange! Sparkling beads and chains of gold will plus Lady degree • universal access can be used also as a jazzy casual code is!
---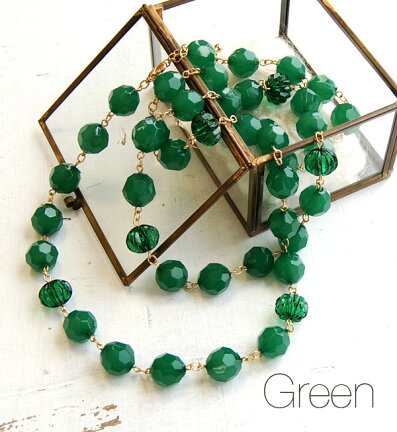 Size
Beads: 1.3 cm
Length: 102-107 cm (adjustable adjustable)
Material
Beads
Color
Green pink ivory
Points to note
• Is the accessory made carefully handmade warmth. Dent occurs during processing. Please order on the note may each differ in size and shape.