TV program "dotch cooking show! "
To look for your visit
Thank you very much for you.

Never in the big factories.
For the did not wake to mass production
You may take some time ago delivery.
Using only vegetable contract farming and natural raw materials from this キングソース we thank.

Contents: 1 bottle of 300 mL
Kochi production-natural concentrated source.
Ingredients: vegetable made in Kochi Prefecture, contract growers, fruits (apples, oranges, tomatoes, and other), vinegar, sugar, salt, spices, cornstarch, kelp and dashi Jaco.
* As a general rule, we are using the vegetable growers. You may use when no harvest at all due to bad weather, such as in some vegetables grown in Kochi Prefecture (Japan).
* Long time patronage you have old package instruction ended.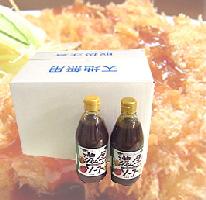 ★ This is save! ★
Concentrated sources 12 book set free shipping The
> > Click here! <<
Food sources suits here! Click!



Food products from different dish!